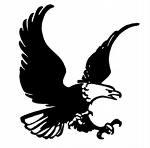 Welcome to Achille Public Schools
Where Eagles Soar!!!!!!
---
UPDATE:
Our local Achille Board of Education and Achille Administration want every child possible to be fed through this time we are out of our School buildings. We will be sending all children 0-18 in our Achille District three meals a day for a five day week starting this Monday to several sites. This Monday will be food only and then then starting on Monday, April 6th we will include school work back and forth from student and teachers. We are more limited on times at non Achille sites because of mandates regarding food. Some of the food will be precooked and need to be heated up before serving. All four buses will include a bus driver and a staff helper. We need you to remain in your cars and they will serve you. Our staff will be wearing gloves and proper gear so do not be concerned by it. Remember, our staff does not work if they are sick!
9-11 Achille cafeteria
9:30-10 Hendrix Senior citizens
9:30-10 Kemp Baptist Church parking lot
9:30-10 Yuba School/fire department parking lot
9:30-10 Albany Senior Citizens
Please get the word out and lets try to serve as many kids as we can! We will see you Monday! God Bless and go Eagles!
~Rick Beene, Achille School Superintendent
---
Achille School campus is closed for the remainder of the 2019-2020 school year . Under order of the state department, NO ONE is to be on campus except essential personnel and teachers with prior authorization. All activities and instruction are cancelled until further notice. We will transition to distance instruction beginning April 6th. Please check here on our Facebook page for more information coming soon.
We will be passing out grab-and-go breakfast and lunch starting Monday, March 23rd between 9:00am to 11:00am, Mondays through Thursdays, outside of the cafeteria.
We will keep you updated on future developments.
---
---
Information about COVID-19/Coronavirus
WHAT DO I NEED TO KNOW ABOUT CORONAVIRUS?
During recent weeks a new flu-like virus, called a novel Coronavirus has originated in Wuhan, Hubei Province, China. This virus is a concern for public health globally because it is being transmitted from human to human and can cause serious illness including pneumonia, and in some cases can be fatal. The virus has spread, and the situation is evolving rapidly: the symptoms are similar to cold and influenza viruses and the infection is spread in the same way - no vaccination is available at this time. According to the Centers for Disease Control and Prevention, the immediate threat to the general American public is low at this time.
This virus originally emerged from an animal source but has been monitored spreading from person-to-person. Some viruses are highly contagious (like measles), while other viruses are less so. At this time, it's unclear how easily or sustainably this virus is spreading between people. In general, coronaviruses spread through:
Coughing or sneezing

Close personal contact, such as touching or shaking hands

Touching a surface with virus, then touching your mouth, nose or eyes before washing your hands
WHAT CAN I DO TO PREVENT INFECTION?
You can prevent infection by doing the following:
Wash your hands frequently with soap and water for at least 20 seconds

Use alcohol-based sanitizers (60% alcohol or above) when hand-washing is unavailable

Help your young students to wash their hands well

Do not drop off your sick child at school and stay home when you are sick

Cover your nose and mouth when coughing and sneezing

Avoid close contact with anyone with cold or flu-like symptoms
If you have cold or flu-like symptoms, you must:
Follow local procedures: contact your doctor, as appropriate, and avoid close contact with others

Cover your mouth and nose with a tissue when you cough or sneeze, then throw the tissue in the trash

Wash your hands often and thoroughly using soap and warm water and clean and sanitize objects and surfaces
---
Congratulations to our High School students who participated in the Murray State Scholastic Contest 2020 and helped Achille achieve 1st Place Overall in our division. We're really proud of everyone!
Lane Quarles – 3rd US History
Maddison Turner – 1st American Literature & 1st Behavioral Science
Madyson Yarbrough – 2nd Figure Drawing
Blaze Covey – 1st Art Portfolio
Brady Edwards – 3rd Calculus & 5th English Literature
Austin Landrum – 2nd Chemistry & 4th Vocabulary
Dylan Wilkerson – 2nd Child Development & 1st Computer Fundamentals & 1st World Geography
Christian Landrum – 3rd General Biology
Madison Pointer – 5th Geometry
Kamyrn Peebles – 4th Library Skills
Evan Walker – 1st Music
Brock Hagood – 2nd Oklahoma History & 2nd World History
Chance Reed – 2nd Oklahoma Wildlife Identification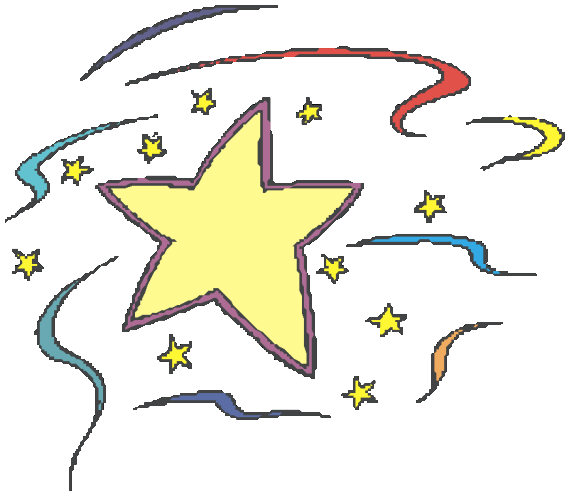 ---
As our Seniors prepare to complete their final year at Achille High School, we say congratulations to our upcoming Class of 2020 graduates!
Valedictorian – Austin Landrum
Salutatorians – Sierra Morris, Paxton Hutchings, Leah Kelly
---
Check out our new gymnasium seating!
---
Our Campus:
Achille Schools, District I-003, Achille, Bryan County, Oklahoma, are located in rural southeastern Oklahoma. The District encompasses an area of 167 square miles and currently has approximately 396 students enrolled at its Achille Elementary Site (grades Pre-K through 8) and Achille High School (grades 9 through 12).
---

Philosophy of Education
The philosophy of the Achille Public School System is based on the concept that the school should exist for individual students at all socio-economic levels. It should concentrate on providing, through teaching and counseling, equal and adequate opportunities for all students to develop physically, intellectually, socially, and vocationally in order that they might make a contribution to society; that they might be capable of enjoying a cultural, moral, and spiritual life; and that they might recognize and accept their responsibilities in preserving the democracy which has provided for these opportunities.
The home is the greatest single influence upon students. It is here that they establish their first habits, ideas, and attitudes. The school is not a substitute for a good home. It is only through cooperation on the part of the school, parent, and community that the child will receive the greatest benefits.
Achille Public Schools
P.O. Box 280
Achille, OK 74720-0280

Superintendent of Schools
Rick Beene
High School Principal
Terry Conder
Middle School Principal
Dana Beene
Elementary Principal
Lora Stanglin
Superintendent's Office - (580) 283-3775
Fax - (580) 283-3787
Achille High School - (580) 283-3775
Fax - (580) 283-3524
Achille Elementary - (580) 283-3775
Fax - (580) 283-2991
Achille Middle School – (580) 283-3775
Fax – (580) 283-2418