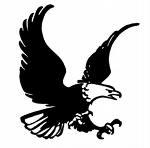 Welcome to Achille Public Schools
Where Eagles Soar!!!!!!
---
Achille Public Schools
School Board Appreciation Month
January 2018
School boards provide our communities' children with a solid education, which is the most important investment we can make. We're proud of our district, and School Board Appreciation Month is a good time to say Thank You and celebrate the service of our elected board members.
At Achille Schools, school board members must develop policies and make tough decisions on complex educational and social issues impacting the entire community. They bear the responsibility for an annual budget of over two million dollars, almost 400 students, and about 40 employees. They carry out the truest form of representative government in our democracy – volunteer public service – and they preserve the core of our democracy, public education.
We don't always recognize the dedication and hard work of these public servants elected to represent us and the interest of our children. Please let them know you appreciate what they do for the students of Achille Public Schools. We have a first-class group of guys serving our school and kids!
Roger West, President
Daniel Howard, Vice President
Marty Hutchings, Clerk
Keith Alexander, Member
David Kelley, Member
---
Our New Elementary Building is Finished for 2017-18!
---
Our Campus:
Achille Schools, District I-003, Achille, Bryan County, Oklahoma, are located in rural southeastern Oklahoma. The District encompasses an area of 167 square miles and currently has approximately 396 students enrolled at its Achille Elementary Site (grades Pre-K through 8) and Achille High School (grades 9 through 12).
---

Philosophy of Education
The philosophy of the Achille Public School System is based on the concept that the school should exist for individual students at all socio-economic levels. It should concentrate on providing, through teaching and counseling, equal and adequate opportunities for all students to develop physically, intellectually, socially, and vocationally in order that they might make a contribution to society; that they might be capable of enjoying a cultural, moral, and spiritual life; and that they might recognize and accept their responsibilities in preserving the democracy which has provided for these opportunities.
The home is the greatest single influence upon students. It is here that they establish their first habits, ideas, and attitudes. The school is not a substitute for a good home. It is only through cooperation on the part of the school, parent, and community that the child will receive the greatest benefits.
Achille Public Schools
P.O. Box 280
Achille, OK 74720-0280

Superintendent of Schools
Rick Beene
High School Principal
Dana Beene
Elementary Principal
Lora Stanglin
Superintendent's Office - (580) 283-3775
Fax - (580) 283-3787
Achille High School - (580) 283-3775
Fax - (580) 283-3524
Achille Elementary - (580) 283-3775
Fax - (580) 283-3765