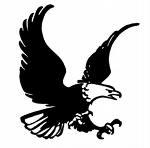 Welcome to Achille Public Schools
Where Eagles Soar!!!!!!
---
Our New Elementary building project is progressing well! Click to see more!
---
We're selling off surplus property!
(CLICK FOR A PARTIAL LISTING)
If you're interested, stop by the High School Office from 9:00am to 1pm Monday – Thursday or call (580) 283-3775
---
Our Summer Meal Program will run during the last two weeks of May and all of June, 8-9am for Breakfast and 11am-12:30pm for Lunch. All students are encouraged to come!
---
For the 4th year in a row, our High School has scored an A on our State Report Card! We're really proud of all our students and especially proud of our great educators. Great job, everyone!!!
---
Big thanks to Ronda Decaire, Nancy Thrasher, and Woodmen Life Chapter 558 for the new flags for our schools!!! We now have new flags in front of our high school, gym, and in our classrooms. We are especially excited about the flag pole ceremony we will have next September 11th at our new Achille Elementary! Thanks so much and God bless America!
---
Congratulations to Mrs. Barnhill for winning 2015 Bryan County Secondary Teacher of the Year, and to Mr. Beene for winning Bryan County Administrator of the Year awards!
---
Our Campus:
Achille Schools, District I-003, Achille, Bryan County, Oklahoma, are located in rural southeastern Oklahoma. The District encompasses an area of 167 square miles and currently has approximately 396 students enrolled at its Achille Elementary Site (grades Pre-K through 8) and Achille High School (grades 9 through 12).
---

Philosophy of Education
The philosophy of the Achille Public School System is based on the concept that the school should exist for individual students at all socio-economic levels. It should concentrate on providing, through teaching and counseling, equal and adequate opportunities for all students to develop physically, intellectually, socially, and vocationally in order that they might make a contribution to society; that they might be capable of enjoying a cultural, moral, and spiritual life; and that they might recognize and accept their responsibilities in preserving the democracy which has provided for these opportunities.
The home is the greatest single influence upon students. It is here that they establish their first habits, ideas, and attitudes. The school is not a substitute for a good home. It is only through cooperation on the part of the school, parent, and community that the child will receive the greatest benefits.
Achille Public Schools
P.O. Box 280
Achille, OK 74720-0280

Superintendent of Schools
Rick Beene
High School Principal
Dana Beene
Elementary Principal
Lora Stanglin
Superintendent's Office - (580) 283-3775
Fax - (580) 283-3787
Achille High School - (580) 283-3775
Fax - (580) 283-3524
Achille Elementary - (580) 283-3775
Fax - (580) 283-3765